Almost 15 years of being involved in real estate is also the same amount of time he has stuck with the suburbs. That was also the period when suburban resorts began to take shape. Jokingly, the suburb and I are each other's first love.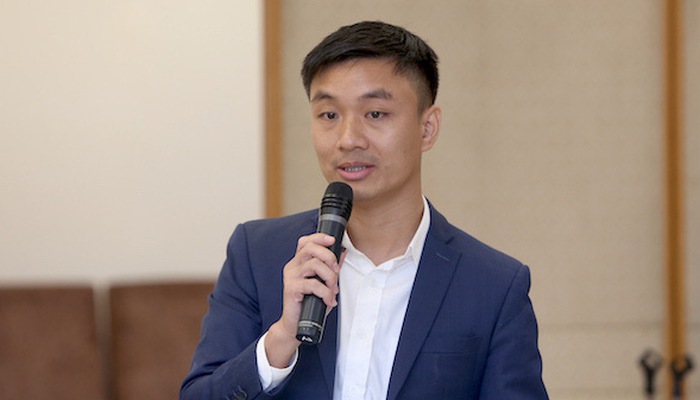 Mr. Nguyen Thanh Trung, Director of the suburban resort development joint stock company.
Experiencing the ups and downs of their careers and the transitions of suburban resort real estate, it seems that both are entering maturity. When market demand was shaped and he and his team also found a new direction.
This "weekend coffee" introduces the sharing of Mr. Nguyen Thanh Trung, Director of the suburban resort development joint stock company. Trung was also a founding shareholder of Archi Vietnam Company – the investor of several resorts in Hoa Binh and Ba Vi such as Ivory, Rose villas…
Mr. Trung said: – I have worked in real estate since 2006 until now, sticking to the suburbs, never doing anything else. It was very enjoyable in the beginning, but in the middle, it was quite tiring because the market was down and it failed. But since realizing the new direction, capable of making a difference, I personally and the entire team are extremely excited.
It can be said that we are in a new normal, not yet post-Covid, and are preparing to enter the post-Covid era that is expected to come soon. Post-Covid brings many changes in user habits. The event occurred causing the winds to change direction and create a new positive wind.
VIETNAM HAS A LOT OF REAL ESTATE INVESTMENT OPPORTUNITIES
But I observe that small resort projects in the suburbs of Hanoi seem to be not very successful?
That may be true from the point of view of profit from rental, in the past I have seen the financial returns from projects not being high, but the price increase is still good. The whole area of ​​Hoa Binh and Ba Vi recently was nowhere to be found without an increase of 10-20%. It increased steadily, even during the Covid epidemic. Our Ba Vi area sold 1.9 billion each at the end of 2018, and recently had a customer selling it for 4.2 billion.
The fact that the rental efficiency is not high is largely due to the fact that Hanoians still have the habit of "personalizing" their house. At that time, the rental will be picky, and at the same time, the maintenance costs are high, making the profit not high.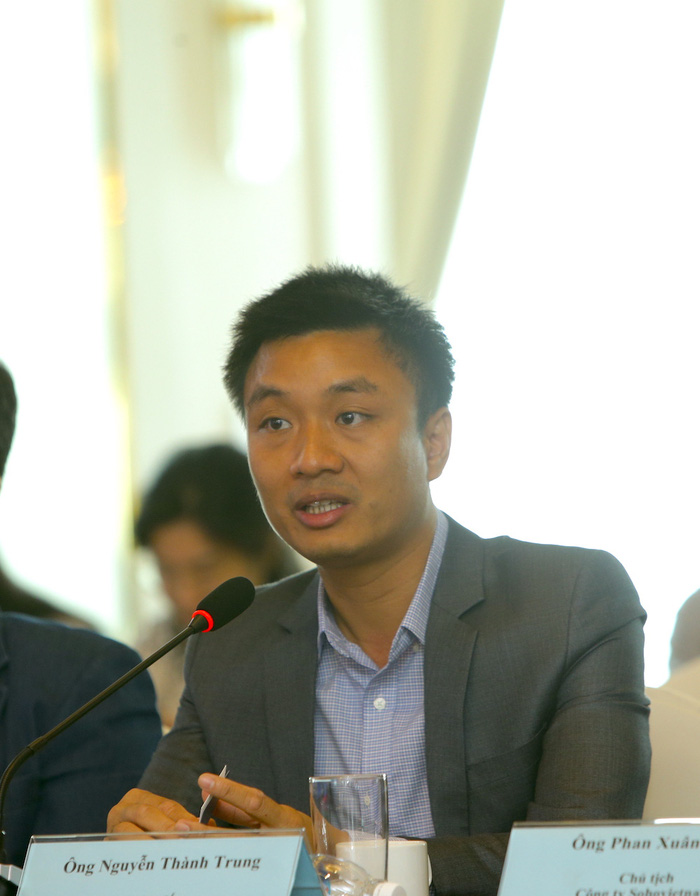 Mr. Nguyen Thanh Trung: When the market is hot, most investors are prone to heatstroke. If they are afraid of losing opportunities, they will come and buy. But don't get sunstroke in a windy market.
Some have had a different view, bringing resort standards to invest in clusters of synchronized villas, uniform standards, increasing utilities and common services; hiring a management unit, etc. is bringing much better rental performance. And that also makes real estate prices grow better.
The current view of real estate investment is "not to real estate". It must generate money, the value of the property itself will increase.
Someone said real estate business "not as easy as in Vietnam"?
This might just be a joke. In Vietnam, it is a developing country – where the infrastructure of the periphery is continuously improved and the price of real estate increases. It happens on a very large scale. So that's basically a correct point. Vietnam has a lot of good real estate investment opportunities even when the general market is difficult.
INVESTORS ARE VERY CAREFUL NOW
As an investor in some suburban real estate projects, what are the characteristics of investors?
I see a clear feature that investors are emphasizing safety. They play very carefully. In the past, people still balanced the ability to take risks and the ability to profit. Now they are leaning towards the possibility of safety.
At present, often the time to complete a transaction is long, the level of transparency in the customer is high. Possibly from the failures of some investors in the past.
Looking at a positive point, it should be a recession of the market according to the rules, but now the market is still keeping pace, investors just switch to a more cautious and careful investment mentality.
Current investors, especially in the suburbs, also appreciate the fact that real estate generates better rental cash flow. Reducing the need for personalization; Instead of wanting a large garden, customers appreciate services and common spaces. This is a positive point that creates the professional resort market.
And accordingly, customers also highly appreciate the operation management unit in the long run to create a stable source of income.
Do you do real estate, anyone support?
I work with three brothers, I am the youngest. We got married when we fixed our careers, so we took the failure and had to accompany us.
Before, there was a difficult time, I had to sell all my house, sell my parents' house too.
In 2012 – 2015, I was in a state of near bankruptcy, focusing only on structuring investments, structuring customers,…
At that time, the stock was "down", customers did not buy more, but demanded to withdraw the contract, making us feel like we were "burned at both ends", so we lost our balance. The project can no longer be implemented.
Then the troubles are over. Up to now we do not borrow from banks. Do all the projects on the land you bought. I find this advantageous because it is extremely safe.
HANOI A LOT OF WEALTHY PEOPLE
Where do investors buy your projects mainly from?
Buyers of our projects are mainly from Hanoi and Ho Chi Minh City, while Hoa Binh is almost not. Hoa Binh people seem to be unfamiliar with this new "food".
This time, there were "waves" in Bac Ninh, Bac Giang and Thai Nguyen, down to Hoa Binh to buy land. Our view is that we want to sell to users, but in the beginning, 70% of them are bought and sold.
But the main buyers come from Hanoi, who want to find a place to retreat after the noise and dust of the inner city.
How do you see investors in Hanoi, have a lot of money?
I see a lot of rich people in Hanoi, many underground rich people. It's common to ride a motorbike to take a few lumps of money to buy a house.
This time, I think the stock market is good, but in the long run, in my opinion, real estate is still good, real estate is still No. 1. In Vietnam, real estate is still a delicacy. With a lot of money, not everyone can invest.
I see that the first time is still a short-term investment, the rest of the general idea is still to find a second home "Second Home". In general, most are still long-term investments.
It is quite important that today's customers are often deceived by the feeling of rationality, this situation is extremely common. Second home is for the rich in terms of time and money. It has to be something to spend money to be a second home. Particularly the word home (not house) contains individuality, satisfying individual needs. Second home is always extremely personal, even higher than a normal house because second home is just for enjoyment.
If you think that after buying and using it but still increasing the price to sell easily, that is the biggest mistake. Because when you have speculated to increase the price, you have to minimize the investment, and the second home seller needs to find someone with the same taste to sell, the liquidity is also poor.
New buyers do not appreciate the high-end Italian sofa set of 300 million VND. They only evaluate how much land is per square meter, how much does it cost to build a house…. Emotional investment is not valued, leaving the value invested in the second home when sold.
Besides, do not think that both use and rental are effective, although there are still products that meet. Because if you want to operate leasing effectively, you need to be synchronized and remove the individuality, you must be right for the rental purpose.
From a personal perspective, in my experience, it should be considered when investing in a second home. Due to the diverse characteristics of the market, participating investors try to stay awake to avoid being hit by the wind.
HOPE INVESTORS DON'T "WIN the wind"
Observe that in the market, investors do not buy apartments but just rush to buy suburban land?
Recently, the trend of peri-urban investment is quite high, because this is an area with a higher growth rate than other areas. Mid- and long-term investors do not buy apartments, they mainly focus on land plots. After a long time buying apartments did not see an increase. For me, buying real estate just standing still is already a loss.
Second, there are many "Keys" and Hoa Binh is a well-developed province around Hanoi. Because Hoa Binh is not only a simple coastal land but also possesses unspoiled, beautiful nature and unique indigenous culture. Suitable for resort investment.
After the Covid epidemic, people tend to find a resort and Hoa Binh benefits.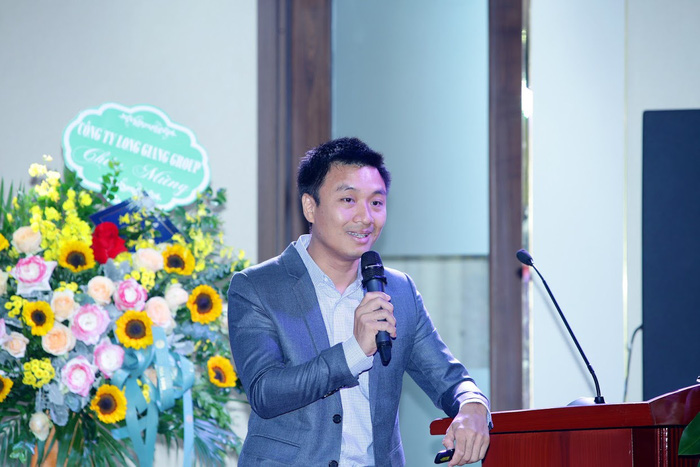 "In the past, there was a difficult time, I had to sell all my houses, sell my parents' house too."
How has the recent Covid-19 pandemic affected you?
After Covid-19 were Hanoians looking to buy suburban land, in which Ba Vi and Hoa Binh both heated up. So, in my opinion, the market is currently quite good, even more than in the sea because the price is still low, the demand is large and easy to access.
However, I assess Covid as only a non-core impact. The key is thanks to the transport infrastructure. Since 2017, Hoa Binh – Hoa Lac highway has opened to traffic, marking a huge transformation of Hoa Binh real estate. The original of real estate development is the improvement of infrastructure, instead of taking 2.5 hours from Hanoi along Highway 6, now it only takes 1 hour and 15 minutes by car to reach Hoa Binh center. This is the main reason for the rapid growth of Hoa Binh real estate.
Covid-19 made the real estate market here like a low pressure turned into a storm. Covid has pushed Hanoi's 8 million people to form the mentality of needing a place to retreat, especially when feeling stuffy in the capital, so the demand for real estate has grown rapidly.
The suburbs only have a few thousand resort rooms, and the areas with good service are not many. There are almost no resort markets around Hanoi.
I still think "Cow near the barn is easier to lead than far away". Traveling today is less than 2 hours away, a lot of people have needs and have many customers.
So why has a foreign real estate consultant recently issued a warning about the risk of failure when buying land in a small province?
The assessment of that unit, I think, is in general about the large area of ​​the provincial market. And I want to say here is a niche market, suburban resort.
That said, the big guys still gather in the sea, sir?
I see now that I'm focusing on the mountains. For example, in Hoa Binh, there are SunGroup, Geleximco, La Vong, Lac Hong…, Phu My Hung also goes to Hoa Binh. This is a transition.
The suburban resort market has the opportunity to record very high per capita resort spending, a high willingness to pay to be exact. This is important because the higher the per capita expenditure, the more likely the revenue will increase.
Instead of paying up to 2-4 million dong for a plane ticket to Nha Trang and Da Nang while the cost of the trip is limited, people traveling around the city are willing to spend more money for better quality meals when available. can save millions of dong on moving costs.
Are you afraid of "losing your foothold" when a series of real estate giants are about to land?
We were prepared for that scenario. Our way is to create our own product line, fun to call "handmade" goods with distinctive designs and high-class services. We create a line of resorts with high-class service, taking friendliness as the top criterion. Because the suburban market is geared to return again and again, the "industrial" product form won't last. Instead, Boutigue-style resorts will be the bright spot.
Along with that, we also lead and propagate the trend of environmentally friendly construction. Our house models all apply new construction technology, do not interfere with the terrain and natural trees create sustainability in construction and operation.
On the other hand, in order to ensure that the resort is not boring, we have researched a solution to tailor the exterior of the house with less than 5% of the construction cost and easily change it periodically to create the appearance of the area. Vacation has a change, always refreshing itself in the eyes of the inner city customer community.
Our advantage is 15 years at the forefront of suburban resorts, we understand the need for suburban vacations of urban people to "scratch the right itch". Help them satisfy to happily spend money.
Do you feel confident as a suburban real estate investor?
Basically, I'm a person who goes up and works hard. When starting a business, no one thought how big they would be, now as an investor, just do it.
Now I see many investors, just hope that investors "don't get hit by the wind". When the market is hot, most investors are prone to heatstroke, afraid to lose the opportunity to buy. But don't get sunstroke in a windy market.
Transient factors may pass, such as moving to the suburbs and wanting space to retreat, even the habit of resorting may be lost when the post-Covid situation takes shape. However, the sustainability factor will become a long-term and sustainable trend.